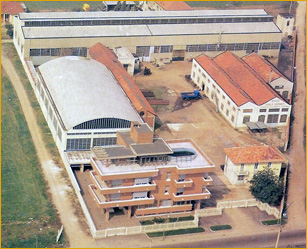 A.S. CARLO SAPORITI is on the market since 1949. It was founded by the founder Carlo Saporiti who over the years has been raplaced by the son and later by the grandchildrens who are still the pillars of the company.
Specialized on the design, construction and marketing of hoist, trolley, winches and cranes, it offer to hits customers good quality, standard and suitable product for specific and targeted use.
The attention with are followed the various orders, from the preparation of the materials to promptness in delivery, are the qualities that have accompanied the company during all these years of life.